We guarantee the highest quality workmanship in our industry!

licensed - bonded - insured
Our electricians are all licensed, highly skilled professionals you can trust.
troubleshooting specialists
We have experienced troubleshooters for your residential and commercial needs.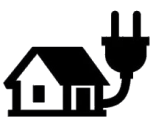 Residential wiring
Our team of electricians are specialists at new and remodel residential wiring.

commercial/light industrial
If you need your job done right now, the right way, call Pro Power Electric!
professionals you can trust
Pro Power Electric has built it's reputation by being dependable and consistent on every project. We set the bar high for ourselves so our customers are always assured of receiving quality work from our top professionals in the electrical trade. We will be happy to provide a complete list of testimonials and references upon request. 
WHY CHOOSE PRO POWER ELECTRIC?
One of the most important reasons in choosing an electrical contractor is what is their customers opinion of them? Having said that, we would like to share with you what some of our customers have to say about the work we have performed for them…
We received a referral to ProPower Electric from Southern Lights in Burnsville as a qualified electrical contractor who could replace a light fixture for us. When I called to schedule service, I was greeted by a friendly, professional and knowledgeable person who was able to schedule a service call in about a week. Your crew arrived as scheduled this morning (a little early, in fact) and were friendly, knowledgeable and professional. They installed my light fixture and repaired an in-floor heating system as well while they were here. The crew (Dave and trainee - Kyle?) worked efficiently, cleaned up thoroughly when they were done and double checked that everything was done completely and correctly before they left. I will definitely call Pro Power Electric the next time I need an electrician and will gladly refer your company to friends who need an electrician. Thanks for a great job and a pleasant, professional experience.
Rich helped me with an electrical issue in my home. He diagnosed the problem and made the repair in one visit. I really appreciate his knowledge and attention to detail. Pricing was very reasonable also. I highly recommend Rich and ProPower Electric.
I have been a customer of Pro-Power electric for many years for a few different reasons......They are responsive, very competitive and I'm always happy with the work. I have referred them to both family and friends.
I'm a custom woodworker and I've worked with Rich on several different projects. He's good. He's a professional.
Great work by Rich on my son's house, both with demanding timelines before closing as well as a second round after my son moved in. Both jobs were done at a very high level of quality and a very fair price. Thanks, Rich!
I have used Rich several times at my home and he has done excellent work at very affordable prices. Everyone I know that have used Rich's services have been very satisfied with his work. If you give him a call, you will be glad you did.
Our 8-year old bathroom ceiling fan suddenly stopped working and I couldn't revive it by vacuuming out the dust. I couldn't remove the motor because the clips holding it in place were very tight and I didn't want to bend anything or damage the ceiling drywall. I called on Rich at Pro Power Electric and he was able to troubleshoot the problem instantly with a tool. He removed the fan without damaging anything and found a replacement quickly. Turns out my fan motor is not manufactured any longer and there are a limited supply remaining. The service was quick and Rich was personable during the service calls. I highly recommend Pro Power Electric for even the small jobs.
Pro Power Electric specializes in New or Remodel Residential and Light Commercial projects. We have earned our reputation by doing quality work and completing jobs on time and on budget. Contact us today for a no obligation consultation.
PHONE: (763) 286-6705
EMAIL: PROPOWERMN@GMAIL.COM
We proudly service the entire Twin Cities Metro area. If you would like to schedule a quote, we will be happy to come to your place of business or home free of charge.
We love to receive feedback from our customers. Click on the button below to leave a review. 
Request a Quote / Ask a Question


Pro Power Electric services the entire Twin Cities metro area. We specialize in service calls to residential and commercial customers. If you are experiencing electrical problems of any type at your home or business, call us at (763) 286-6705 and we will resolve your issue expeditiously.
Business Hour: 8:00 am – 5:00 pm
Email info@propowerelectric.com
Address 8740 Jefferson Highway
Maple Grove, Mn 55369